Georgia Nick Gallery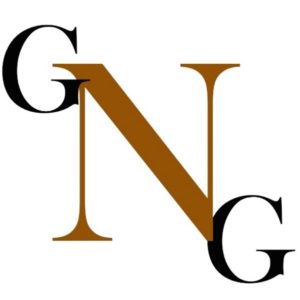 Everybody is welcomed at The Georgia Nick Gallery; local folks, tourists, and even the carriage horses that bring their charges down Aviles Street.  
The gallery features wonderful Award Winning North Florida and International Artists. If you are looking for a unique remembrance of St. Augustine, we host Artists, Authors, Jewelers, Wood Turners and Sculptures. There is a little of the Spirit of St. Augustine in every corner of the Georgia Nick Gallery.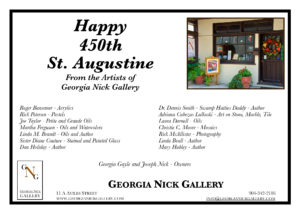 Address: 11a Aviles Street, Saint Augustine, FL 32084
Contact Georgia Nick Gallery:
Call: 904-342-2186
Visit: www.GeorgiaNickGallery.com
Social:
Interactive Map: