Ancient Olive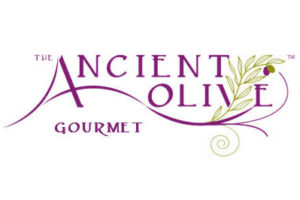 Experience The Ancient Olive, a world-class gourmet food tasting room nestled in The Casa Monica Hotel property on King St.
Our award-winning retail shop is beautifully appointed and offers the finest globally, southern and locally sourced gourmet foods. Enjoy an ultra-clean, highly affordable gourmet food experience, which allows you to TASTE EVERYTHING we offer before purchasing. Sample an amazing array of unique gourmet foods such as olives from around the globe, French mustards, specialty pastas and sauces, gourmet condiments and spices, hard-to-find cocktail mixers, artisan crackers, honey, nuts, jams and chutneys and chocolates. We have a large selection of Sugarfina luxury candies and we are proud to offer the finest locally made edibles anywhere in the area. Create beautiful and tasty gift baskets and boxes for your friends at home. We are experts at shipping your treasures to your home, too!
You won't find a friendlier, more highly-regarded sales team to answer your questions and make your tasting experience one you won't forget!
Address: 47 King Street, Saint Augustine, FL 32084
Contact Ancient Olive:
Call: 904-827-1899
Visit: http://www.theancientolive.com
Social:

Interactive Map: