Ancient City Brewing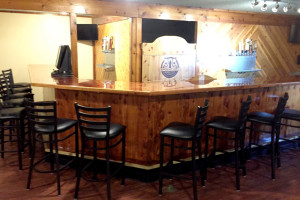 The story with Ancient City Brewing is pretty darn simple…they like BEER. ALOT!!
So, they thought, why not make some? Let's make it delicious. And let's give a shout out to this amazing city we live in and the history that makes it so rockin'. A few rules, though:
1. The beer's gotta be the BEST. No compromising
2. No matter what, gotta have fun. Including darts. And corn hole. And juke boxes. Plus good beer = good times
3. Ummmmm. . . be creative? Yeah! Let's use some funky out there flavors
So they got together a great crew, found a great location, and now Ancient City Brewing is in the process of perfecting St. Augustine's finest craft brews.
Type of Cuisine: Bar & Grill
Features: Sports on TV
Address: 3420 Agricultural Center Drive, Saint Augustine, FL 32092
Contact Ancient City Brewing:
Call: 904-429-9654
Visit: http://www.ancientcitybrewing.com