St. Augustine Alligator Farm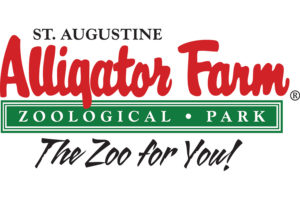 The St. Augustine Alligator Farm Zoological Park is one of Florida's oldest and most treasured attractions. Since 1893, it has provided visitors with exciting and educational opportunities to interact with a wide range of crocodilians, reptiles, mammals and birds. Located on Anastasia Island in St. Augustine, the Alligator Farm features natural exhibits, wildlife shows and educational demonstrations. It is the only place in the world where visitors can see every species of alligator, crocodile, caiman and gharial. In 1992, The Alligator Farm was designated a U.S. Historic District. For more information, visit alligatorfarm.com.
Zip through the treetops and conquer aerial obstacles on The St. Augustine Alligator Farm Zoological Park's thrilling zip line attraction, Crocodile Crossing. Across seven acres on two challenging courses, you'll see live alligators and crocodiles right under your toes, tropical birds at eye level, and playful lemurs nearly at arm's length. More than 50 different obstacles will have you flying, climbing, and zooming through the zoo!
Address: 999 Anastasia Blvd., Saint Augustine, FL 32080
Contact St. Augustine Alligator Farm:
Call: 904-824-3337
Visit: http://www.alligatorfarm.com/